ACCESS ABILITY HOME MEDICAL PRODUCTS Offers Bariatric Products, Medical Equipment, Medical Supplies, and more for Southeast Wisconsin, Milwaukee and surrounding areas.
Call us Toll FREE at (844) 837-2869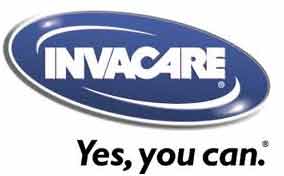 Bariatric Products
We offer a full range of bariatric products to serve your needs. Please call our home office at 877-486-9900 or a store location nearest you and our expert staff will be happy to assist you with the perfect solution to fit your needs.
A Sampling Of Bariatric Disability Aids Shown Below
Please note that all products shown below are just a representation of what we have available in our accessibility stores. Some products may require special ordering, and we have specialists available at all store locations to assist you with finding the right disability aid to suit your needs.
Bariatric Beds
Many styles available
HCPCS Code: EO302
HMESA CODE: 10-10-02-02
About Invacare Homecare
Invacare Homecare proudly offered by ACCESS ABILITY HOME MEDICAL PRODUCTS is the global leader in the manufacture and distribution of innovative home medical products that promote recovery and active lifestyles. Today, home health care is becoming a reality for more and more patients. An increasing number of patient services traditionally provided by hospitals and nursing homes can now be provided more safely and less expensively at home. This revolution in cost-effective healthcare is made possible by a new generation of home-based equipment and technologies like the Invacare® HomeFill® Oxygen System, the Invacare® TDX® Power Wheelchair and Invacare® microAIR® Therapeutic Support Systems.
Homecare has well-defined advantages in cost and patient satisfaction. The technology of homecare has grown in sophistication. Today, any room in a patient's home can be transformed into a virtual hospital or nursing home room. With assistance from family or nurse caregivers, the cost of such a room is substantially lower than institutional care.
Homecare is the only trifecta in the healthcare system – it is patient preferred, has better clinical outcomes and is more cost effective than institutional care.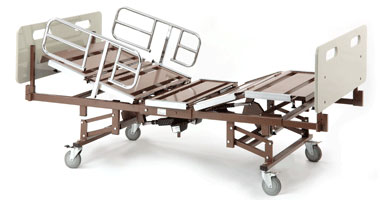 Invacare BAR750 Bariatric Bed from ACCESS ABILITY HOME MEDICAL PRODUCTS
Heavy-duty full-electric bed
Product ID: BAR750
HCPCS Code: E0302**
HMESA CODE: 10-10-02-02
Product Description:
The Invacare BAR750 Bariatric Bed is a heavy-duty full-electric bed frame capable of supporting up to 750 lb. With the patient in mind, this bed expands from 39″ wide to a full 48″ and from 80″ in length to 88″. Four ultra-quiet DC actuators easily reposition the head and foot sections, as well as the bed height. And, for the ultimate in safety, the bed comes standard with a battery backup.
View the Bed Rail Entrapment Risk Notification Guide
Features:
Heavy-duty frame design ensures added strength for client support. Split-spring design eases delivery and setup
Two locking casters on head section and two steering lock casters on foot section
Two high-low motors, one on head section and one on foot section
Pendant allows for dynamic client positioning and quiet, smooth operation
Integrated battery backup, bed ends and half rails all standard
Specification:
Dimensions: 15.5″ – 29.5″ (H)
Carton Dimensions: 56″ (L), 44″ (H), 41″ (W)
Sleep Surface: 80-88″ (L), 39″, 42″, 48″ (W)
Product Weight Capacity: 750 lb.
Patient Weight Capacity: 675 lb.
Shipping Product Weight: 440 lb.
Warranty: 5 Years Frame/Structure, 3 Years Mechanical/Electrical
Call today for pricing on this Invacare Bariatric Bed from ACCESS ABILITY HOME MEDICAL PRODUCTS Call us Toll FREE at (844) 837-2869.
Includes FREE DELIVERY .
Bariatric Crutches
Multiple adult sizes available
HCPCS Code: EO144
HMESA CODE: 40-10-03-05


Bariatric Drop-Arm Commodes
Easy-to-operate drop-arm mechanism
HCPCS Code: E0168
HMESA CODE: 40-30-02-02
Bariatric Commodes
650 lb. capacity
HCPCS Code: E0168
HMESA CODE: 40-30-01-03


Bariatric Quad and Offset Canes
Available with small or large base, height adjustable
HCPCS Code: E0100-E0105
HMESA CODE: 40-10-02-06
Bariatric Floor Stand with Trapeze
1000 lb. capacity
HCPCS Code: E0912
HMESA CODE: 10-10-07-01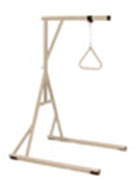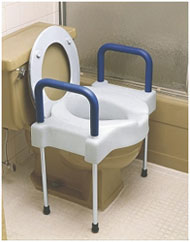 Bariatric X-Wide Raised Toilet Seat
Makes using the toilet easier for those who have trouble bending
600 lb. capacity
HPIS Classification: 630_10_100_0
Bariatric Rollators
500 lb. capacity
HCPCS Code: E0149
HMESA CODE: 40-10-04-03


Bariatric Shower Chairs
Contoured seat with backrest
HCPCS Code: E0240
HMESA CODE: 40-20-04-07
Bariatric Transfer Benches
Durable aluminum frame with dual cross brace for added stability
HCPCS Code: E0248
HMESA CODE: 40-20-05-06

Bariatric Dual-Release Walkers
500 – 700 lb. capacity
HCPCS Code: E0148
HMESA CODE: 40-10-01-07
Bariatric Wheel Kits
Walker Wheel Kits with 700 lb. capacity
HCPCS Code: E0155
HMESA CODE: 40-90-90-00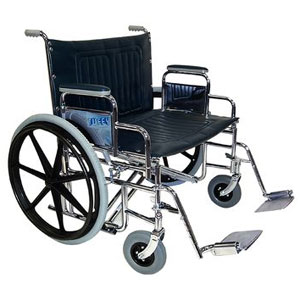 Bariatric Wheelchairs
700 lb. capacity, variety of seat widths and depths
HCPCS Code: K0007
HMESA CODE: 20-10-02-05