ACCESSABILITY HOME MEDICAL PRODUCTS Offers Ceiling Lifts and Patient Lifts, Ceiling Lift Rentals, Patient Lifts Rentals, Medical Equipment, Medical Supplies, and more for Southeast Wisconsin, Milwaukee and surrounding areas.
Call us Toll FREE at (844) 837-2869
Ceiling and Patient Lifts
We stock a variety of Fixed and Portable Ceiling and Patient Lifts to support your needs. Many sizes and options available. Our knowledgable staff is available to assist you in the selection, purchase and installation of any of the ceiling and patient lifts that we carry. If you are faced with a temporary situation, our products are also available for rent. Call toll free (844) 837-2869 for more information.
A Sampling Of Ceiling and Patient Lifts Shown Below
Please note that all products shown below are just a representation of what we have available in our accessibility stores. Some products may require special ordering, and we have specialists available at all store locations to assist you with finding the right ceiling and patient lift system to suit your needs.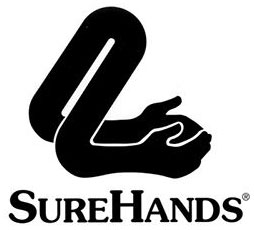 Fixed Patient Ceiling Lifts
Small to heavy-weight units
Quiet operation and quick lifting speed
Easy-to-charge batteries, emergency manual operation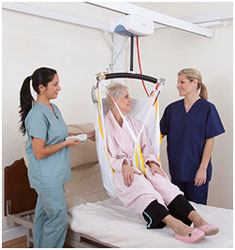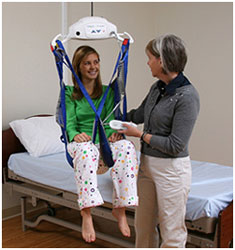 Portable Patient Ceiling Lifts
Lightweight and portable with a range of weight capacities
Safety mechanisms insure confidence throughout handling
Comfortable ergonomic handles
Free-Standing Patient Lifts
Easy-to-assemble units require no tools
Perfect for temporary as well as permanent solutions
Suitable for use in homes or institutions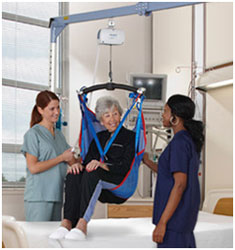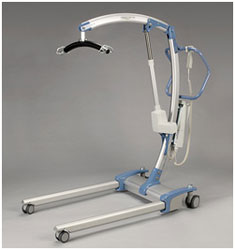 Multi 3 and 4 Post Patient Lift Systems
Allows for the use of a ceiling lift over a standard hospital bed without
Permanent installation required
Perfect for temporary and permanent solutions
Facilitates transfer to and from bed as well as repositioning in bed
Sit-To-Stand Lifts
Easily fits through doorways
Lightweight and easy to use
Requires minimal assistance from the caregiver