SNORE NO MORE CPAP STORE, a division of AccessAbility, Offers CPAP Products, Medical Equipment, Medical Supplies, and more for Southeast Wisconsin, Milwaukee and surrounding areas.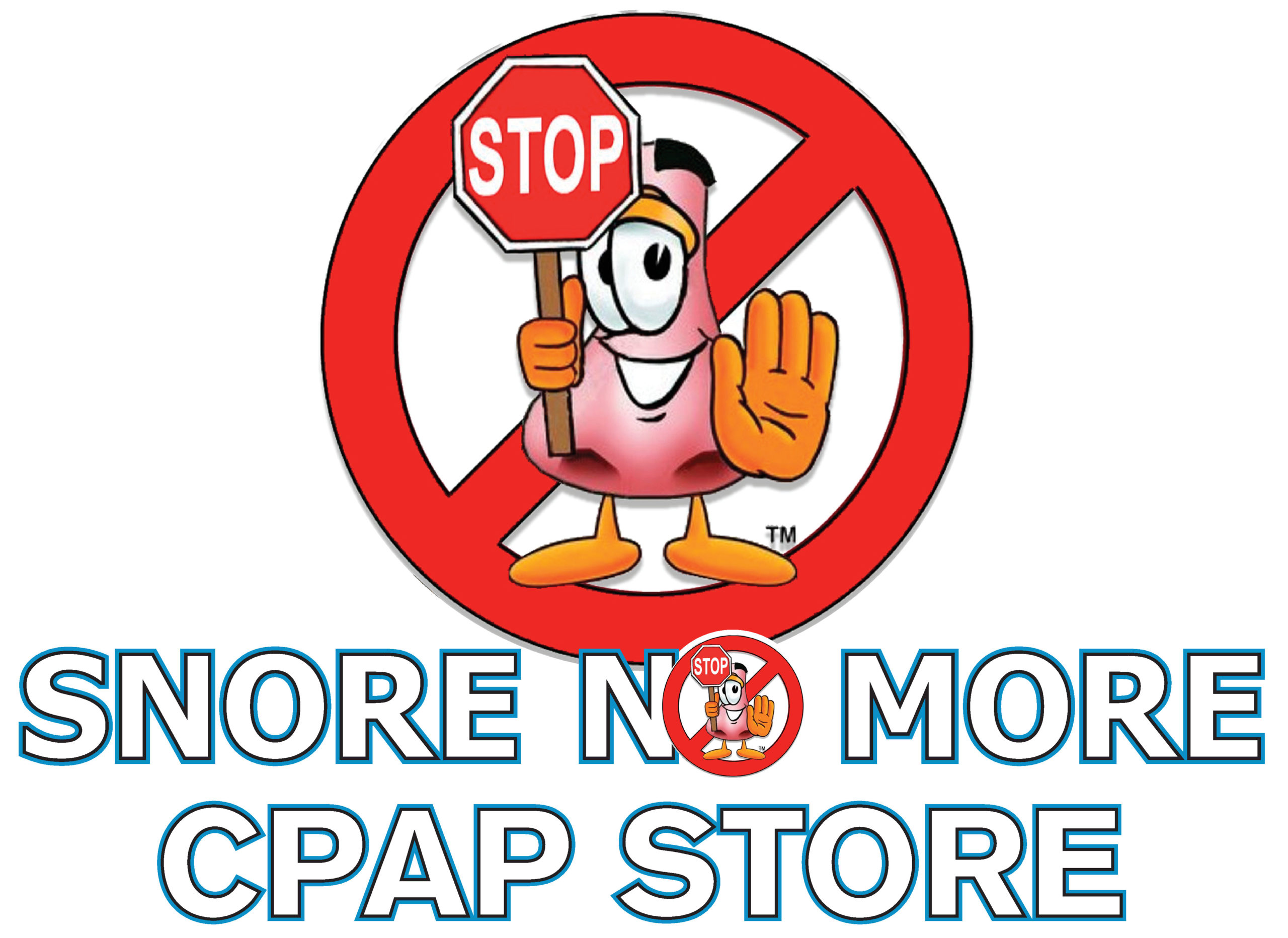 SNORE NO MORE CPAP STORE offers a wide variety of CPAP products from various manufacturers. Much of the information on any of the manufacturer's sites is similar. We have the best of the details on our site to make it a one stop shop easy experience to inform and make it easy to talk to us and place an order.
Some of the top brands we offer are as follows: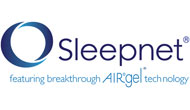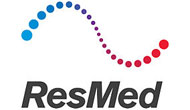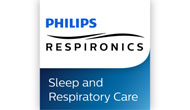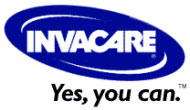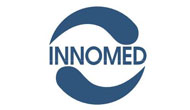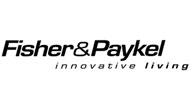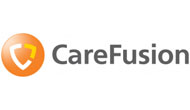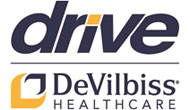 How to choose a CPAP mask
It's important to choose a CPAP face mask that effectively treats your individual sleep apnea while maximizing your comfort.
Talk to your doctor about your unique needs, to determine your ideal fit.
What is sleep apnea?
Sleep apnea is a common sleep disorder characterized by repeated interruptions in breathing throughout the sleep cycle.
These interruptions, called apneas, are caused by the collapse of soft tissue in the airway, which prevents oxygen from reaching the lungs.
Weak muscles in the airway, a large tongue, obesity, and other factors may cause airway tissue to collapse and obstruct breathing.
Sleep apnea disrupts the sleep cycle and can dramatically impact energy, mental performance, and long term health. In some cases, if left untreated, sleep apnea can be fatal.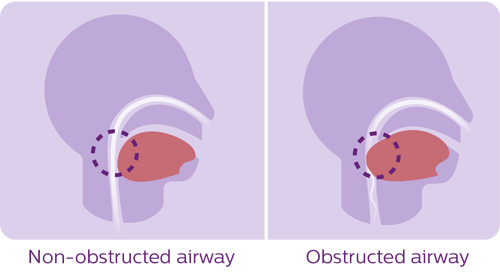 What are the symptoms of sleep apnea?
Sleep apnea affects 5-10% of adults in the United States, though a majority of sufferers go undiagnosed. Potentially dangerous symptoms, such as snoring , are often overlooked.
Untreated sleep apnea is associated with a number of health risks, so it's important to consult a sleep specialist if you experience the following signs and symptoms:
Nighttime symptoms
Loud persistent snoring
Witnessed pauses in breathing
Choking or gasping for air during sleep
Restless sleep
Frequent visits to the bathroom
Daytime symptoms
Early morning headaches
Excessive daytime fatigue
Poor concentration
Depression or irritability
Sleepiness during routine activities
What are the risks of untreated sleep apnea?
Sleep apnea can have serious short and long term health risks if left untreated, including:
High blood pressure
Irregular heartbeat
Heart disease/heart attack
Stroke
Type 2 Diabetes
Driving and work-related accidents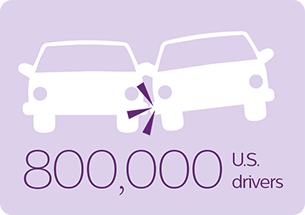 were involved in sleep apnea related traffic accidents in the year 2000.
Sassani et al, Reducing motor-vehicle collisions, costs, and fatalities by treating obstructive sleep apnea syndrome, Sleep; 2004 May 1;27(3):453-8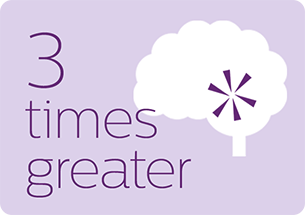 risk of stroke among patients with moderate sleep apnea when left untreated.
Goldstein et al, Guidelines for the Primary Prevention of Stroke. A Guideline for Healthcare Professionals From the American Heart Association/American Stroke, Stroke, Dec 5, 2010.
How do I get diagnosed with sleep apnea?
If you suspect that have sleep apnea, it's important to seek a diagnosis so that you can begin treatment and start enjoying the benefits of a healthier life.
First, take the symptoms quiz to determine if you are experiencing the symptoms of sleep apnea. Print out your results for discussion.
Next, find a sleep physician in your area to begin sleep testing, or schedule an appointment with your primary care physician in the unlikely event that there are no specialists in your area.
Finally, review our Doctor Discussion Guide to prepare for your visit, and learn more about what to expect from a sleep test and options for in-home sleep testing.
Talk to your doctor about sleep apnea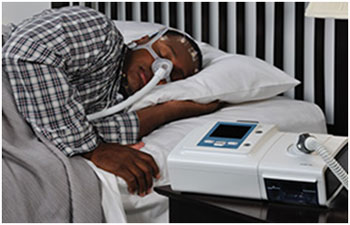 What to expect from a sleep apnea test
Following your visit, your doctor will prescribe a sleep study to determine if you are experiencing sleep apnea. The study is a simple, painless procedure that will take place overnight in a sleep lab or in your home, depending on your health history and insurance.
Adhesive sensors will be placed on your scalp, forehead, chin, chest, leg, and index finger to collect information from your brain, heart, lungs, and muscles. Bands may be wrapped around your chest and stomach to measure your breathing. Most people fall asleep and stay asleep without trouble.
A sleep technician will collect this data while you sleep and wake you in the morning. Your doctor will review your results and work with you to develop a treatment plan, if necessary.
Alternatively, portable sleep-testing technology may allow for in-home sleep apnea testing, depending on your health condition and insurance coverage.
A sleep study is the first step to starting treatment. Treating your sleep apnea can lead to a happier, healthier life.
Health insurance coverage for sleep studies
Medicare, as well as most insurance companies, will provide payment for a medically-indicated sleep study. While sleep studies have traditionally been performed in a sleep lab during an overnight stay, Medicare and many other insurance companies now also pay for in-home sleep studies used to diagnose Obstructive Sleep Apnea (OSA).
It is important to contact your insurance company to determine if they will be paying for an in-lab or in-home sleep study and to understand any deductible or co-payment amounts that will be your responsibility to pay.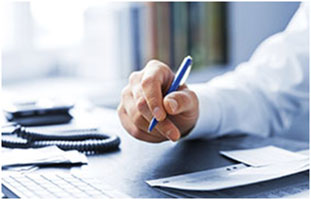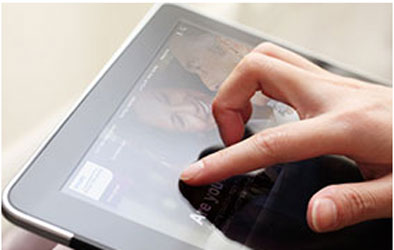 Health insurance coverage for sleep therapy
Medicare and most other insurance companies will pay for a CPAP or bi-level device and related accessories and supplies, provided that specific coverage criteria are met. Coverage criteria is documented by, but is not limited to, the following:
Qualifying sleep study
Diagnosis of OSA
Prescription from your treating physician detailing needed equipment and supplies
Physician chart notes
Your insurance company and your durable medical equipment (DME) supplier will be able to assist you in understanding what is covered, what documentation is required, and any financial responsibility you may have, such as deductibles or co-payments.
Find a sleep physician, then call ACCESS ABILITY HOME MEDICAL PRODUCTS Today for pricing and FREE Delivery
Call us Toll FREE at (844) 837-2869
Philips sleep apnea therapy equipment cleaning instructions.
It's important to clean your equipment as specified in your product instructions. Poor maintenance can make your sleep therapy ineffective and damage your equipment.
Important! Never use any type of alcohol or cleaning solutions on your mask, nasal pillows or tubes. It can damage them. Use only warm, soapy water.
Daily cleaning
Mask:
Remove the mask/nasal pillows from the headgear. Clean with warm, soapy water. Rinse. Air dry.
Tubing:
Wash in warm soapy water, then rinse and air dry.
Humidifier:
1. Empty the humidifier and let it air dry.
2. Change the water in the humidifier.
3. Always use distilled water in the humidifier to avoid mineral deposit build-up.
Weekly cleaning
Filter:
Clean the gray/black foam filter in your machine with warm soapy water. Rinse. Allow to dry. Reinstall.
Headgear:
Wash headgear by hand with warm, soapy water. Rinse and let air dry.
Machine:
Wipe the machine with a soft, damp cloth.
Humidifier:
Clean the humidifier chamber with white vinegar to prevent mold growth. Be sure to rinse thoroughly with distilled or sterile water before using the humidifier.
Monthly cleaning
Filter:
Replace the white disposable filter (if applicable).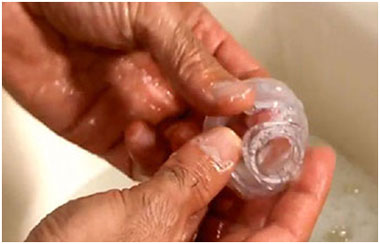 CPAP and Air Travel
You don't have to stop traveling because you have sleep apnea., Also, stopping your sleep therapy while you're traveling can lead to setbacks. Here's how to travel with your sleep apnea equipment and keep your love of exploring alive.
How to fly more easily with your CPAP machine.
The Transportation Safety Administration allows you to take your CPAP machine through security checkpoints. Here's how:
You may be required to take your machine out of its travel case for X-ray screening and explosive trace detection.
To keep your CPAP machine clean, bring a large clear plastic bag and place it in the bag before placing it in the bin.
You can request that the TSA agent wear new gloves, clean the table, and use a new explosive trace device sampler before handling your machine.
Be sure to place the machine securely in its travel bag after screening to ensure it remains clean.
Important!
If you are questioned about your CPAP machine, it states that it is "medical equipment" and "suitable for airline use" on the bottom of every Philips machine.
Traveling internationally
If you're heading outside of the United States, be sure to bring the proper power adapter or cord. Some countries use different electric currents and outlets. Using the wrong current without an adapter can damage your machine.
When should I replace my sleep therapy components?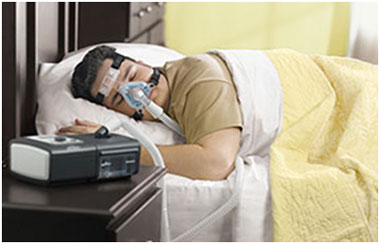 Replacing your equipment before it gets worn out is an important part of your sleep therapy routine. For specific products, please check the product details in the equipment choices section.
Signs that you should replace your mask or mask parts
It has leaks caused by seal deterioration in the mask
Facial oils deteriorate the sealing effect of cushions over time, even with proper hygiene. Don't tighten the headgear when you feel leaks. Over-tightening causes discomfort and pressure points, and can lead to additional leaks.
Your mask doesn't fit properly
A mask that doesn't fit can cause you to readjust your mask continually and/or over-tighten the headgear, which reduces how long it can work effectively. Contact your provider to get re-fitted.
It's damaged by improper cleaning
Use only mild, soapy water. Don't use soaps with moisturizers or perfumes.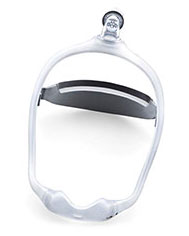 It has signs of aging or damage
These can be leakage issues, cushions that lose shape, and/or components or cushions that become cracked or torn.
Will my insurance cover new components?
The table below shows the frequency that Medicare will cover replacement parts. Please check with your healthcare insurance provider for their allowances. If a component appears to be worn out, you may want to consider replacing it even if it's not covered by your insurance. Worn out components can reduce the effectiveness of your sleep therapy.
When to replace your Philips sleep therapy components*
| | | |
| --- | --- | --- |
| Component | Suggested Schedule | Medicare Frequency |
| Nasal cushion | Monthly | 2 per month |
| Pillows cushion | Monthly | 2 per month |
| Full-face cushion | Monthly | 1 per month |
| Filter, fine disposable | Monthly | 2 per month |
| Filter, gross particle foam | Monthly | 1 per 6 months |
| Mask | Every 3 months | 1 per 3 months |
| Tubing | Every 3 months | 1 per 3 months |
| Headgear | Every 6 months | 1 per 6 months |
| Chinstrap | Every 6 months | 1 per 6 months |
| Therapy device | Every 5 years | 1 per 5 years |
* It is recommended to check with your insurance provider to learn your covered replacement schedule.
How do I replace my sleep therapy equipment?
Contact your homecare provider for equipment replacement questions. They can help with insurance forms and replacement parts.
Choose a mask.
Equipment cleaning
Sleep apnea therapy equipment
Philips Respironics' line of comfortable and convenient sleep therapy masks, devices, and accessories can help you successfully manage your sleep apnea and lead a happier, healthier life.
Innovative
DreamWear provides an unobstructed view, reliable seal, exceptional comfort and freedom of movement, and — finally! — the ability to choose your most comfortable sleep position. It even looks appealing when you put it on.
DreamWear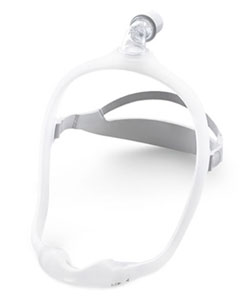 Sleep the way you dream of
Comfort, freedom of movement and the ability to choose your sleep position. Designed to help improve your sleep therapy experience, DreamWear is unlike any sleep apnea CPAP mask.
Extremely light, soft and flexible silicone material
An innovative design that does not directly contact the bridge of the nose or the nostrils preventing red marks, discomfort or irritation
You can fall asleep to your favorite book or TV show. The open-face design allows for a full field of vision.
Users rate DreamWear more comfortable, more stable, easier to use and more appealing than their prescribed mask.*
Three sizes of frames and four sizes of nasal cushions for acomfortable, custom fit.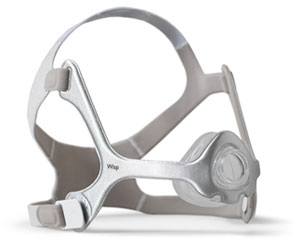 Wisp
A sleep apnea CPAP mask designed around you
Wisp features a unique, compact design that is created for maximum comfort. The 'tip-of-the-nose' cushion is designed to sit below your nose bridge, making minimal contact with your face while creating a superior seal
Wisp pediatric
Minimal contact, maximum comfort
Specifically designed to meet a child's needs, Wisp pediatric offers a positive experience for your child and confidence for you.
Unique design for unique needs
Wisp pediatric evolves the proven Wisp nasal mask design for the pediatric population.
Designed with a child-friendly fabric pattern, a modified cushion curvature.
Wisp pediatric fitting guide
Wisp pediatric caregiver guide
Three cushion sizes (SCS, SCM, SCL) are available. Please read the Instructions for Use for additional fitting information. Support tools, it offers a positive experience for your child and confidence for you.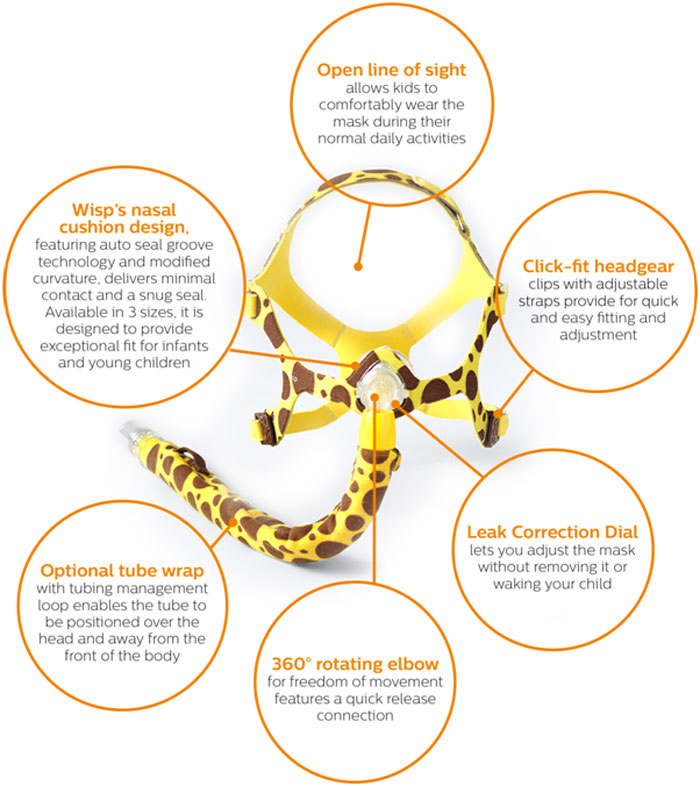 How to choose a CPAP machine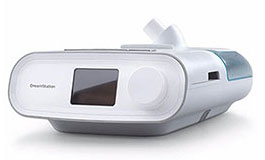 There are several PAP therapy device options to treat your sleep apnea and ensure your comfort throughout the night. Some patients can tolerate a steady, gentle flow of air during sleep, while others require variations in pressure. Talk to your doctor about your unique needs.
DreamStation
More than a sleek design, DreamStation offers performance to help improve your OSA therapy.
Available in CPAP Pro, CPAP Auto, BiPAP and Auto BiPAP
Take charge with ease and confidence.
DreamStation is responsive, informative, easy-to-use and connects remotely to your care team. In every way, it's designed to make it comfortable to help you stay committed to treating your sleep apnea.
The colorful display features an icon-based navigation system.
Among the leading CPAP brands, DreamStation features comprehensive selection of wireless options — including Bluetooth, Cellular and WiFi.*
Performance Check— gives you peace of mind by simplifying in-home evaluation and troubleshooting, while confirming every morning that your device was working properly through the night.
Provides maintenance alerts and reminders every 30 days.
63% quieter than the ResMedAirsense 10.**
Available in CPAP Pro, CPAP Auto, BiPAP and Auto BiPAP versions to meet your therapy needs.
*Internal assessment of 2015 competitive CPAP data comparing to ResMed Airsense10/Aircurve10 platform and Fisher and Paykel Icon series platform.
**Acoustics bench tests by Orfield Laboratories, Inc. evaluating Philips RespironicsDreamStation and ResMed Airsense10 PAP therapy devices.
"After putting DreamWear on the first time, I just loved it. There was a lot more freedom of movement with it… It's one of the best masks I've ever used." — John H.
System One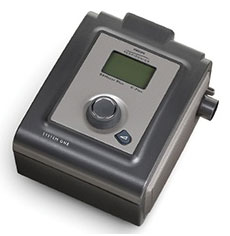 Philips Respironics' line of comfortable and convenient sleep therapy solutions help you to successfully manage your sleep apnea and improve the quality of your sleep.
Available in CPAP, BiPAP and Auto
System One sleep therapy
Philips Respironics' line of comfortable and convenient sleep therapy solutions help you to successfully manage your sleep apnea and improve the quality of your sleep.
System One features
Designed to create a restful and natural sleep
Simple and user friendly
Quiet when it matters most
Tubing that moves with you when you sleep
Humidification options for enhanced comfort
Portable and easy to travel with
Device warranty included
Designed, engineered and assembled in the USA
System One CPAP Devices
Continuous Positive Airway Pressure (CPAP) devices deliver a steady, gentle flow of air throughout the night using a prescribed set therapy pressure to open your airway. Devices are equipped with various comfort features such as C-Flex pressure relief technology.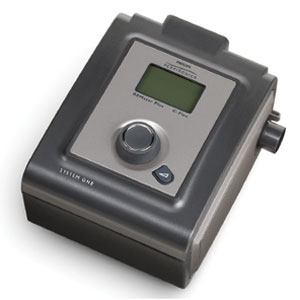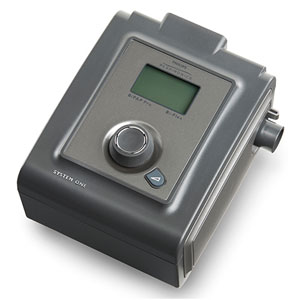 System One Bi-Level Devices
Bi-level therapy devices deliver two levels of pressure during the night – a lower pressure when you breathe out (exhale) and a higher level of pressure when you breathe in (inhale). These devices are sometimes prescribed for people who have trouble tolerating one constant pressure from a CPAP device. Most are equipped with comfort features such as A-Flex pressure relief technology.
System One Auto Devices
Auto therapy devices sense your needs and provide variable pressures throughout the night. As with the other models, auto therapy devices are equipped with various comfort features such as pressure relief technology.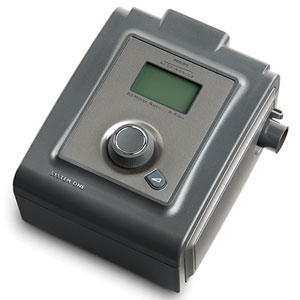 System One device comfort options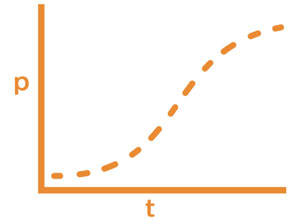 Ramp starting pressure
This gives you the opportunity to fall asleep on a low pressure. You can choose the period of time over which the pressure gradually increases until you reach your prescribed level of pressure.
Pressure relief technology
This enhances traditional pressure therapy and makes it easier to exhale against the pressure delivered through the mask. In some devices, the technology also provides an easier transition from exhalation to inhalation. This feature makes breathing on the device feel more natural, making it easier for you to adapt to therapy and use it for the long-term.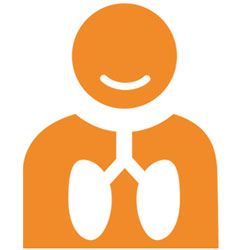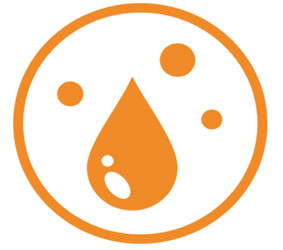 Humidification
Adding a humidifier to your therapy device may help to improve comfort, especially if you have a dry nose or throat. More sophisticated systems can monitor room temperature and room humidity, and adjust humidification to maintain the selected relative humidity level – even when environmental conditions change. Humidifiers can add heated or cool air to your therapy.
PAP therapy solutions
Therapy for sleep apnea consists of positive airway pressure (PAP) being applied to the upper airway through the mask. Philips Respironics provides a range of PAP devices and masks, depending on therapeutic needs and patient preference.
CPAP systems

Continuous Positive Airway Pressure (CPAP) provides one level of pressure to that patient's upper airway throughout the night.
This pressure provided will prevent upper airway collapse during sleep.
BiPAP systems

BiPAP bi-level provides two levels of pressure to the patient throughout the night.
A higher pressure is delivered on inhalation, while a lower pressure is delivered on exhalation.
Auto-Adjusting

Auto-adjusting provides a variable pressure throughout the night based on the patient needs and sleep stage.
The device will adjust pressure based on airway size and airflow.
Accessories
Get all the accessories you need to complement your Philips Respironics sleep therapy solutions.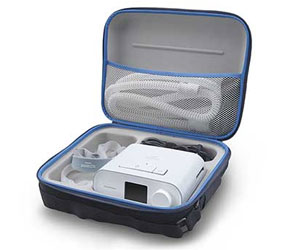 At home, on the road, or even under the stars, Dream Family accessories make it simple and convenient to keep your therapy going strong.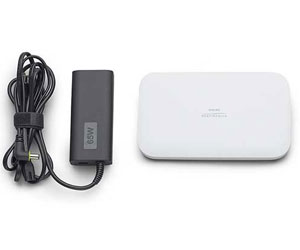 Don't let sleep apnea hold you back. Traveling with your CPAP machine is made simple by our CPAP travel accessories.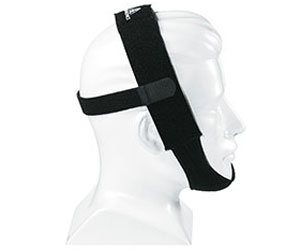 Chin straps wrap around the top of your head and underneath your chin to prevent your mouth from opening at night.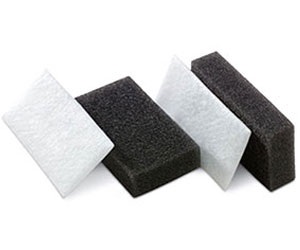 Filters and tubing are an integral part of your CPAP device. Find replacement filters and tubing to optimize your sleep therapy.