ACCESSABILITY HOME MEDICAL PRODUCTS Offers Oxygen Products, Oxygen Product Rentals, Personal Oxygen Concentrators, Personal Oxygen Concentrator Rentals, Medical Equipment, Medical Supplies, and more for Southeast Wisconsin, Milwaukee and surrounding areas.
Call us Toll FREE at (844) 837-2869
Oxygen Products
With stationary and portable oxygen therapy options, Philips oxygen products from ACCESSABILITY HOME MEDICAL PRODUCTS are intended to give users the freedom and flexibility they want, while helping homecare providers reduce expenses.
Home Oxygen Systems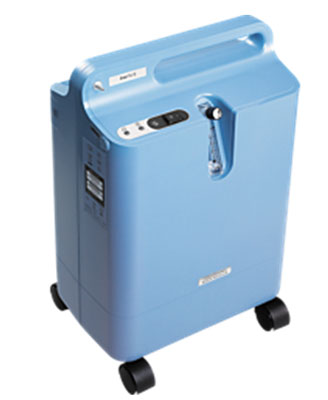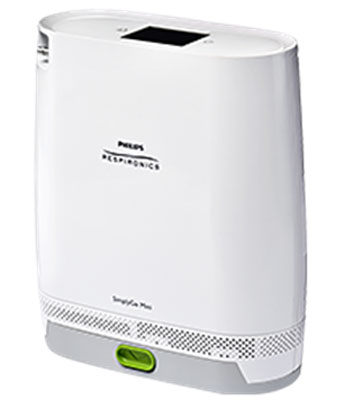 Reliability that's simply portable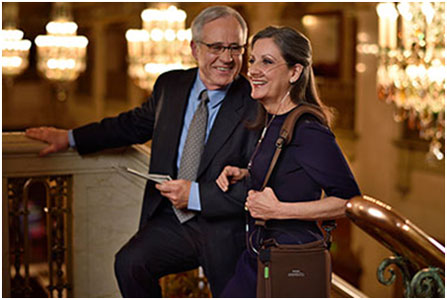 The SimplyGo Mini is the newest, smallest, and lightest member of the Right Fit portfolio of oxygen products from Philips Respironics. It is designed and rigorously tested to be reliable and durable in real-world environments, undergoing the same testing regimen as its counterpart, the proven SimplyGo POC.
Invacare XPO2 Portable Oxygen Concentrator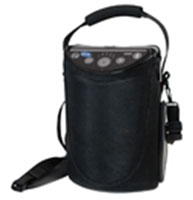 Increases user compliance and can run on the battery, AC or DC adapters.
Product ID: XPO100
HCPCS Code: E1390/E1392
HMESA CODE: 30-10-01-02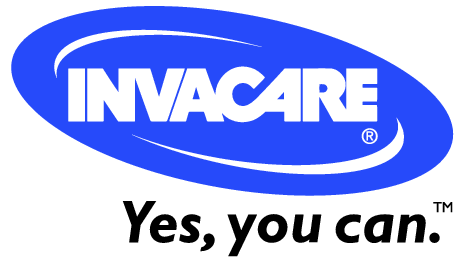 Product Description
This lightweight, versatile and reliable oxygen concentrator has pulse settings from 1-5 to help meet the varying needs of those with respiratory ailments. FAA Approved for air-travel to make mobility, travel and independence easy.
Features
Small, lightweight and inconspicuous, only 6.4 lb.
Up to 3 hours and 40 minutes of run time at Setting 1
Simple, easy-to-understand control panel
Invacare Sensi-Pulse Technology customizes bolus of oxygen to meet user demand
Includes convenient, nylon carrying case
Specifications
Dimensions:
10″ H x 7″ W x 4″ D
Product Weight:
6.4 lb.
Oxygen:
Oxygen Flow – 1-5 Pulse settings
Oxygen Purity – 95.6%-87%
Battery:
Recharge Time – 4 Hours-Recharge time increases if unit is running while charging
Code Approval:
FAA Approved – Yes
Warranty:
Limited Warranty – 3 Year
What is an Oxygen Concentrator?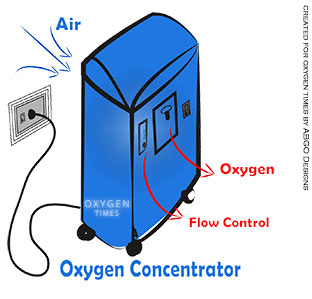 Oxygen Concentrator is an electronic device that provides Oxygen to the patients by concentrating room air (ambient air) into pure oxygen.
The air we breathe is mainly comprised of Nitrogen (78%) & Oxygen (21%). This machine takes the room air using a compressor, removes Nitrogen from it and delivers medical grade Oxygen up to 95% purity.
Based on the principle of Pressure Swing Adsorption (PSA) technology, these oxygen machines are now widely used in homes for oxygen therapy especially where liquid or pressurized oxygen is too dangerous or inconvenient.
Oxygen concentrator can replicate the function of an Oxygen cylinder; however, the only snag is that it uses electricity even though the power consumption is minimal.
When is it used?
Used by:
Patients who have respiratory conditions like COPD, ILD, etc. that cause low levels of oxygen in their blood.
An Oxygen Concentrator is used when a patient is prescribed supplemental Oxygen to fulfil the basic Oxygen needs of the body.
The number of hours that the physician prescribes oxygen therapy can vary from 1 to 24 hrs per day depending upon patient's condition.
It is highly advised to start using supplemental Oxygen as soon as it is recommended by a physician.
How does it work?
The basic working of an Oxygen Concentrator is simple; it takes room air, removes Nitrogen from it and gives us medical grade O2 up to 95% purity.
Since Nitrogen and Oxygen are two main components of air with 78% Nitrogen and 21% Oxygen; the air is left with 90-95% pure Oxygen after removing Nitrogen from it.

Works in 4 simple steps:
Room air taken in the machine
Nitrogen trapped & removed from air leaving behind O2 as primary gas
Adjusting the O2 delivery flow in litres Per Minute (LPM)
90-95% pure Oxygen delivered to patient through delivery systems like Nasal cannula, mask, etc.
Types of Oxygen Concentrator
Stationary Oxygen Concentrator: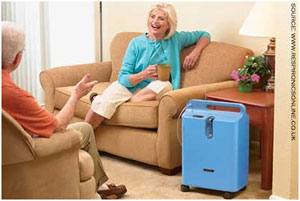 Stationary concentrator also known as home oxygen concentrator is the one which works only on AC mains. All stationary Oxygen Concentrators deliver continuous flow of Oxygen just like a cylinder with standard delivery systems.
It is called stationary because the patient cannot carry it all the time as an Oxygen source with him/her but it can easily be moved in home as most manufacturers manufacture models that are mounted on wheels and weigh from about 9kg (19 lbs) to 28 kg (61 lbs).
Portable Oxygen Concentrator:
They are similar to home oxygen concentrators but smaller in size, lighter in weight, easy to carry and can work on battery as well as AC mains. Most portable models are pulse flow based but some have continuous mode as well.
ACCESSABILITY HOME MEDICAL PRODUCTS offers premium Manufacturers of Oxygen products
AirSep
About the Company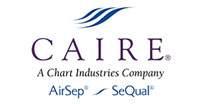 AirSep (now owned by Caire – Chart Industries) is one of the leading, established and world renowned brands in Oxygen Concentrators industry. The company was found in 1987 & is based in New York, USA.
AirSep has the widest range of Oxygen Concentrators than any of its competitors and the company holds a major market share in global Oxygen Concentrator market with distributors in more than 100 countries across the world.
AirSep – short for – 'Air Separation'
The company manufactures Air Separation equipment to cater individual's therapeutic needs through Medical Oxygen Concentrators which are often used at homes and hospitals.
AirSep, being one the biggest names in the industry has installed the largest Two-Bed PSA Oxygen Generating Plan (42 tons per day) in the world as well as manufactured the world's smallest portable oxygen concentrator 'Focus' which weighs less than 800 grams.
The company has been consistently growing due to its premium quality products, good sales and support, continuous research and development. With innovative products, the company has made living and travelling with prescribed oxygen much easier for patients.
Philips Respironics
About the Company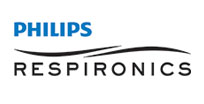 Philips Respironics is a medical supply company which specializes in Respiratory products & is based in Pittsburgh, Pennsylvania since 1976.
After a lot of research and development, in 1985, the company introduced its first Continuous Positive Airway Pressure (CPAP) machine for the treatment of Sleep Apnea.
Respironics has distributors in 131 countries.
With the strong Products mix of medical devices for the treatment of Sleep Apnea including CPAP and bi-level (BiPAP) Machines, Respironics had also started producing Oxygen Concentrators And 'Infant Apnea Monitors' to monitors Infants diagnosed with SIDS and asthma. Lately, company has also started producing Hospital ventilators.
Nidek Medical
About the Company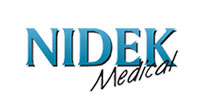 Nidek Medical, established in 1986, has its manufacturing unit for Oxygen Concentrators in Birmingham, Alabama, USA. The company has its warehouses in South America and Europe, from where Oxygen Concentrators are being distributed to over 100 countries worldwide.
Nidek also has other products like CPAP, Bi-level devices, Nebulisers, Pulse oximeters; but they are in selected countries only.
Invacare
About the Company

Invacare Corporation is an American company with Headquarters in Elyria, Ohio. Invacare manufactures and distributes non-acute medical equipments to cater patients with disabilities and respiratory diagnostics.
Major medical equipment being manufactured and distributed by Invacare are: Wheel chairs, Walkers, Mobility Scooters, Respiratory products, Pressure Care and positioning.
Invacare has distributors in more than 80 countries.
The name Invacare is derived from 3 terms: INnovation, VAlue and heathCARE.
DeVilbiss Healthcare
About the Company

DeVilbiss Healthcare is a medical supply company based in United States of America. The company specializes in Respiratory products.
DeVilbiss has its headquarters in Somerset, Pennsylvania from where all the manufacturing and operations are being managed.
All DeVilbiss products are manufactured in U.S. and are distributed to over 100 countries across the globe.
DeVilbiss primary product range includes: Stationary and Portable Oxygen equipment, Homecare Suction Devices, Sleep Therapy, ENT professional Instruments & Pulmonary Drug Delivery.
DeVilbiss was started by Dr. Allen DeVilbiss who was inventor of Atomiser in late 1880's in Toledo, Ohio.