ACCESS ABILITY HOME MEDICAL PRODUCTS Offers Walkers, and Rollators, Rollator Rentals, Walker Rentals, Medical Equipment, Medical Supplies, and more for Southeast Wisconsin, Milwaukee and surrounding areas.
Call us Toll FREE at (844) 837-2869
Walkers and Rollators
We proudly offer an extensive selection of walkers and rollators. Visit our store locations throughout Southeast Wisconsin in Cudahy, Milwaukee and Glendale or call us toll free at (844) 837-2869.
A Sampling Of Walkers and Rollators Is Shown Below
Please note that all products shown below are just a representation of what we have available in our accessibility stores. Some products may require special ordering, and we have specialists available at all store locations to assist you with finding the walker or rollator to suit your needs.

Paddle Walkers
The stability you need at an economical price, accessories available
HCPCS Code: E0135
HMESA CODE: 40-10-01-02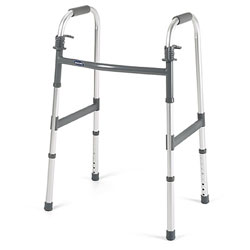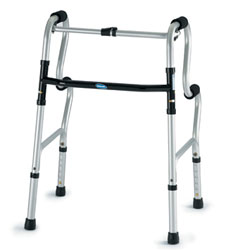 Two-Step Walkers
Provides walking and sit-to-stand support
HCPCS Code: E0135
HMESA CODE: 40-10-01-02
Wheel Walkers
Fixed wheels offer up to 300 lb. weight capacity
HCPCS Code: E0143
HMESA CODE: 40-10-01-05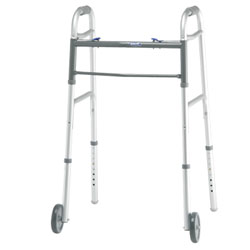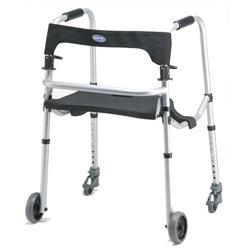 Lightweight Walkers
Features lightweight aluminum frames and 300 lb. weight capacity
HCPCS Code: E0156
HMESA CODE: 40-10-01-03
Heavy-Duty Walkers
Features 500 lb. weight capacity
HCPCS Code: E0148
HMESA CODE: 40-10-01-07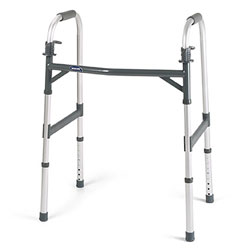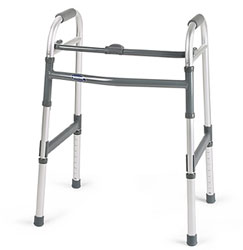 Single Release Walkers
Single button provides both visual and audible "locked" cues
HCPCS Code: E0135
HMESA CODE: 40-10-01-05
Hemi Walkers
For users with limited or no dexterity in one arm
HCPCS Code: E0135
HMESA CODE: 40-10-01-01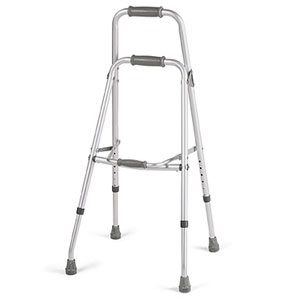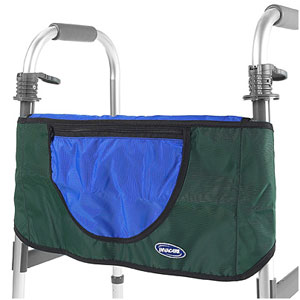 Walker Accessoires
Many accessories available such as baskets, pouches, court-side glides, trays walker holders and more
HMESA CODE: 40-90-09-00
Walker Wheel Kits, Attachments and Brakes
Many Wheel Kits, Leg Extensions and Brakes available in varying sizes and configurations
HCPCS Code: E0155-EO158
HMESA CODE: 40-90-09-00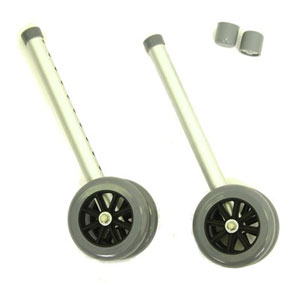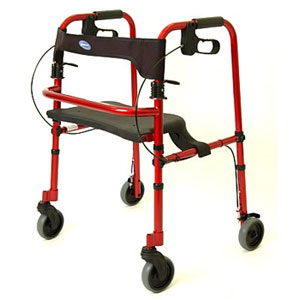 Rollators
Glides easily with wheels on all four legs
HCPCS Code: E0143/E0156
HMESA CODE: 40-10-04-01